"

A rootsy, rock & roll trio from Tulsa, Oklahoma..."
If you love hot rods, drive-ins and road trips on Route 66, we're the band for you!
Twangy guitars, electric piano, and drums that fit in your pocket, we play the best rock & roll dance music like Elvis Presley, The Ventures, The Rolling Stones, Otis Redding and so much more! 
We're really just are a trio of knuckle-heads having way too much fun playing #vintagerockandroll music!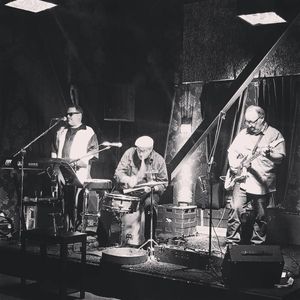 Pete DeLesDernier - keys and vocals
EJ Rossman - drums and vocals
Neil Dirickson - guitars and vocals
*Special guests include Jeff Graham, Hayden Burlingame, Phil Pack or Scott McGhee - on select dates.*
Private event Featuring Hayden Burlingame
Genuine American Music Culture and Motors August 26-28 Welcome Party & Early Camping – August 25 All ages event. Kids age 16 and under get in FREE!
General Admission $45 for entire weekend. His free. Military discount. Camping fees extra.
Kick off Labor Day weekend in style by the lake, with great food, cold drinks, and hot rock & roll from 8 to 11 with the boys!
0:00/3:13

0:00/2:20

0:00/3:08

0:00/6:23

0:00/3:25

0:00/3:32

0:00/4:36